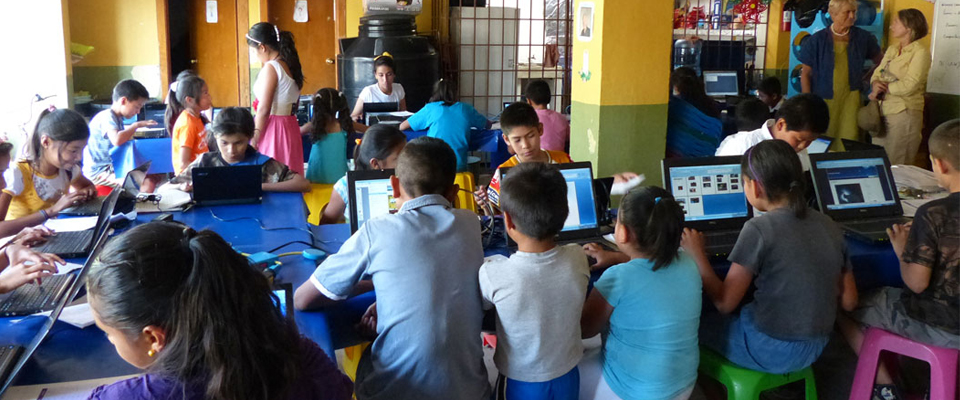 Our Learning Centres
Curious minds, enthusiastic learners, young adolescents help each other acquire knowledge and new skills at the JUNTOS! mobile learning centres. Lacking basic facilities such as libraries, computers and individual attention in their public schools, over 400 students attend weekly or twice weekly sessions available at 8 different locations with our superb facilitators and 50 laptop computers, learning oral and written communication skills, researching and completing school projects, e-mailing international pen pals and publishing thematic blogs and videos. They have a thirst for knowledge and a desire to work together to reach their potential in life and create a brighter future for all.
The generosity of donors to JUNTOS! makes this project and others possible. We can never thank you enough.